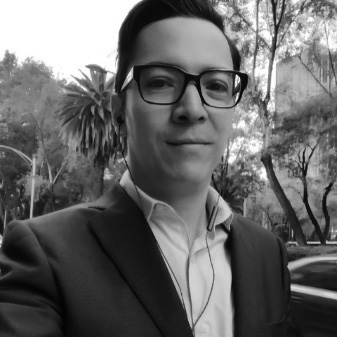 FRANCISCO NAZIFH LUNA / Partner & Leading Expert on Digital Innovation
With more than 15 years of experience working for the largest and best media companies in Mexico and Latin America, Nazifh is an expert in developing digital strategies to increase digital traffic and produce additional revenue.
He has worked at the large digital media companies, where he was responsible for digital strategies, resulting in significant increases of unique browser traffic for their digital properties. He also identified and implemented partnerships with leading digital technology companies that resulted in millions in new revenue.
Nazifh now works closely with large, medium and small digital companies that aim to maximize their digital properties, increase digital readers and create new revenue streams with current properties.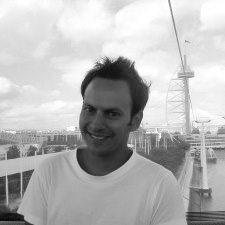 MARCOS D'URBANO / Associate Partner & Leading Expert on Data / Artificial Intelligence Innovation
Marcos is one of Canada's best data scientists, with over 15 years of experience. He has developed over 100 data models and is a pioneer in developing Model Factories and AI models for leading companies.
His industry experience varies and he has a successful track record with large financial institutions, telecommunications, technology startups and retail companies. He has also done a large number of projects for small and medium companies that want to be at the edge of the data space.
He owns Simple Analytics, a leading data analytics firm, and maintains a close relationship with other leading data scientists around the world.
YULEN GALLASTEGUI / Associate Partner & leading expert on SOFTWARE DEVELOPMENT & Blockchain Innovation
Yulen is a highly experienced computer scientist and developer. He was the CTO for a leading telecom applications company in North America. He has participated in numerous complex software development solutions and innovative software for several startups.
His industry experience includes telecom, e-commerce and banking. He has extensive knowledge in problem solving optimization, deep learning, blockchain, AI algorithms and game theory.
He is a certified MANTLE technology developer and is the senior developer director for software solutions at ACCÉDER.
ADRIANA NUÑEZ / PARTNER AND LEADING EXPERT GAMEPLAY TRAINING innovation
Adriana has an extensive experience developing and implementing innovation projects within multiple companies from different industry sectors. She has done it as member of different innovation teams from leading companies in the financial services and technology consulting markets.
She has additional knowledge and experience on Big Data and Business Analytics working with companies from the insurance, retail, hotel, financial services and government sectors. She is now emerged in gamification, where she is designing gameplay solutions to train sales forces and other areas that can benefit significantly for the adoption of training games.
She works closely with our technology partners to deliver these solutions and also with our data team to develop predictive models with the data generated from the games.
LUIS CARDENAS /ASSOCIATE expert on data science & business intelligence analytics
Luis is a highly experienced mathematician, data scientist and business intelligence analyst. He was the chief data scientist from a leading media company and has directed several data scientists and business intelligence teams. He has significant experience developing predictive for different market applications, including financial services, digital media, gaming, retail, among others.
Recently he has been developing Virtual Assistants and Chatbots for ACCÉDER's clients with the market's most used AI algorithms. He programs in R and Python and is currently receiving training in Spark.
He has an electrical engineer graduate from ITESO University and has a master's in pure mathematics from Michigan State University.
Advisory Board
We have a high-experienced Advisory Board composed of successful business owners, technology entrepreneurs, technology accelerator directors, technology sales executives, transformation experts, banking and Fintech executives, financial and legal advisors. Our Advisory Board provides guidance to steer our company in the right direction and to the advantage of our business partners and clients.
OSCAR GONZALEZ / President & Leading Partner at ACCÉDER
Oscar is an entrepreneur and business innovator. He started doing business as a teenager and began his professional career as a business consultant working at top consulting firms. Oscar followed his passion for launching innovative companies on specific market opportunities. For over 15 years, he has been investing in innovative technology startups and businesses solving complex problems for leading corporations.
He founded ACCÉDER in 2013, growing consistently in knowledge, adopting the latest technologies and building an extensive network of the best technological partners in the market. The firm has gained the trust of its clients and the respect of leading entrepreneurs and technology experts.
SOPHIE LEGENDRE / Advisory Board Member
Sophie is considered one of the best transformation management consultants in Canada. She is currently working at A-Plus, a leading business transformation firm. She is a Certified Coach ACC, working with young and seasoned entrepreneurs, as well as top corporate executives in Canada. She has developed her own managing change program that she provides to technology institutions such as Centech at École Technologie Superior (ÉTS) in Montreal.
She provides ACCÉDER with experience on impact assessment and change management strategies for software solutions and applications we develop to our customers.
LOUIS BRUN /Advisory Board Member
Louis is one of the most successful serial entrepreneurs in Canada. He was a Big Data pioneer developing world's first data analytics telecom platform with his venture Neuralitic (sold to Guavus in Silicon Valley and now a company from Thales). He's currently leading his latest startup: Sollum Technologies, a software company that enhances LED technology to provide lighting solutions with the same properties of the sun.
He provides ACCÉDER with his network of entrepreneurs and technology investors, as well as his experience in developing technology solutions and building startups from the ground up.
LUC GIGUERE /Advisory Board Member
Luc is a successful serial entrepreneur and one of the best technology mentors and technology center directors in Canada. He pioneered telecom technology, selling his first venture in a multi-million dollar deal to Schlumberger in the early 2000s. He is currently working closely with the most promising startups at ÉTS/Centech's acceleration program, a startup incubator in North America.
He provides ACCÉDER with valuable advice on selecting technology partners and crafting the right strategies to succeed in our technology ventures.
JAVIER CHAVEZ /Advisory Board Member
Javier is considered to be one of the most influential bankers in Latin America. He was recently head of innovation at one of the largest banks in the world and directed a very successful Fintech startup. Javier is currently developing the ambitious project of Open Banking in Mexico. He has an excellent academic background and has published a book on leadership with Helmut Maucher, CEO & President of the Board at Nestle Worldwide.
He provides ACCÉDER with valuable advice on banking projects and Fintech opportunities and has access to a vast network of financial institutions and corporate executives.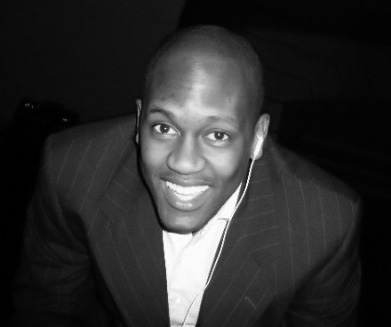 OKO SHIO / Advisory Board Member
Oko is renown as a financial magician. He has more than 15 years of experience managing and advising companies, overseeing the performance of 40 different companies as a part of one of the most prestigious entertainment and diversified business groups in Canada.
He provides ACCÉDER with insightful and expert financial advice that has been key for the economic growth and financial performance of the firm.
ISABEL RAMIREZ /Advisory Board Member
IIsabel is a seasoned legal advisor with significant experience in new ventures and businesses in Montreal. With over 15 years in entertainment and corporate law, Isabel has worked building solid structures for Canadian and international investments. Through her consulting firm, SEMPER, she has advised over 100 businesses and corporate ventures.
She offers ACCÉDER a comprehensive and holistic view of legalities. She anticipates legal issues or resolution strategy, thanks to her capacity for fully understanding the law and its implications.
Neil ginsburg/ advisory board
Neil Ginsburg is a highly experienced technology global sales executive, with a successful carrier leading and working with sales teams with a record of + $500M in sales. He has been transforming the sales teams either from startups or established companies into winning teams with Senior Sales, Strategy and Management roles for over 20 years. Neil is a great sales leader building up sales and pre-sales teams an also developing strategic relationships, both with industry partners and the investment community.
He offers ACCÉDER uncanny sales advice to develop our sales strategies to the best position and pricing of our products and services in the technology market.